Free Things to do in Burnaby
Free Cultural fun in Burnaby
From the library to the museum to an orchestra in the park, Burnaby offers a ton of cultural activities that are absolutely free. Here are a few wallet-friendly outings to enjoy.
6501 Deer Lake Park
Did you know gate admission for the Burnaby Village Museum is often free? From an Interurban train, to a farmhouse, to a historic general store and tram station, there's no shortage of history to enjoy. Carousel rides are available for under $3. Check their schedule before heading down.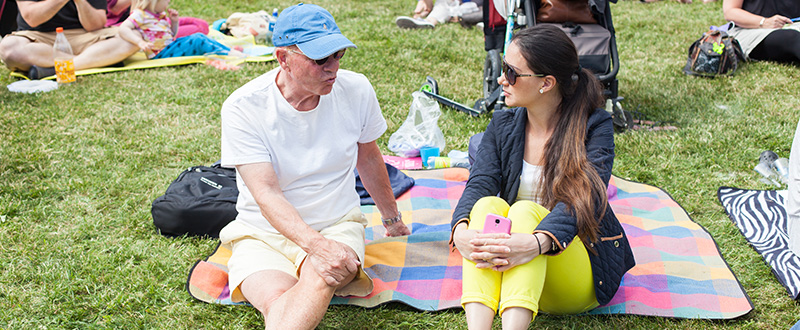 6501 Deer Lake Park (on the Festival Lawn)
Grab a blanket and pack your dinner to take in the Vancouver Symphony Orchestra during Burnaby's annual Symphony in the Park . As always, the concert absolutely free.
6344 Deer Lake Avenue
Take in some culture at Burnaby's art gallery. Admission to the gallery, which has been around since 1967, is by donation. The gallery holds programs for people of all ages, in addition to its exhibits. Call 604-297-4422 for hours of operation.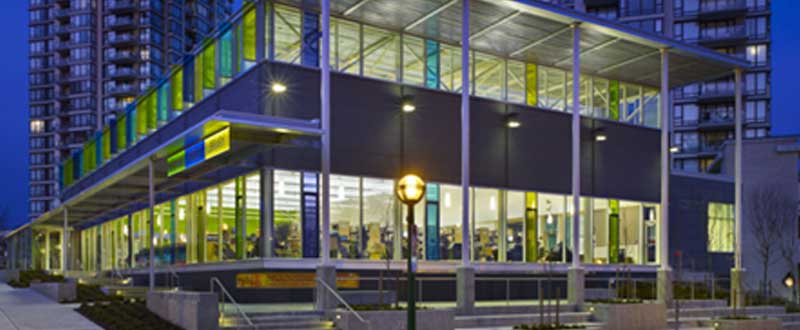 6100 Willingdon Avenue
Don't discount the library as free fun. It's not just about books anymore. They host free family movies with tickets given away free in the Children's Library an hour before showtime. Other free activities include family storytime, bird watching sessions in Cameron Park, meditation sessions and tours of Central Park. Visit their website for more information.
Burnaby Artisan Farmers Market
4949 Canada Way (north parking lot at Burnaby City Hall)
Take in some live music, bring a used book to exchange, or play some games for free at Burnaby's farmers market, which are held on Saturdays from May to September. If you have a few bucks to spend you can pick up some local produce or crafts. And, there are always food trucks. The market is just steps away from Deer Lake Park, so you can make a day of it on this outing.
Nikkei National Museum and Cultural Centre
6688 Southoaks Crescent
A hidden gem in Burnaby is the Nikkei National Museum and Cultural Centre. It boasts a Japanese Canadian cultural centre and garden. They hold free drop-in programs for families to make Japanese toys and origami, and summer walking tours that highlight pre-war Japanese Canadians in the area. Visit their website for more information.
The city boasts a plethora of free outdoor activities, thanks to the Burnaby parks and rec department. Here a few free and fun ways to spend a day.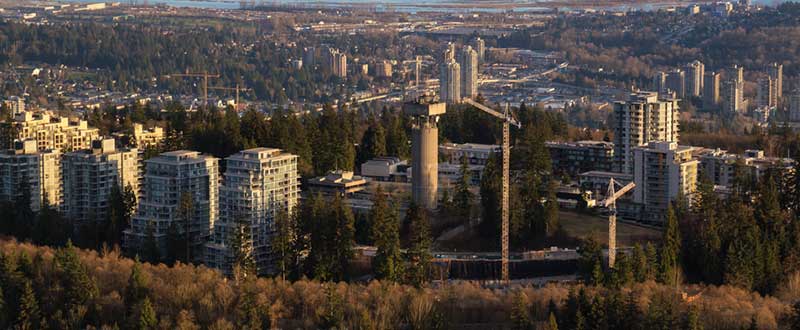 100 Centennial Way
A trip to this forested mountain is a great way to spend an afternoon. It's been a popular hiking spot for almost a century, and boasts breathtaking views of Downtown Vancouver and the North Shore mountains. You'll find forested trails galore, a rose garden, various art installations, a forested playground area and picnic sites.
Forget the Grouse Grind, Burnaby has it's very own. Although it's not quite as challenging as the Grouse Grind, Burnaby's version will still have you working up a sweat along the steep 1,400-metre Velodrome Trail. After about 500 timber stairs, the trail levels out and you'll end at the totem poles near Burnaby Mountain's Horizon Restaurant. You can bring your dog along, but make sure they're leashed. Access to the trail's entrance is on the north side of
Burnaby Mountain along Barnet Road.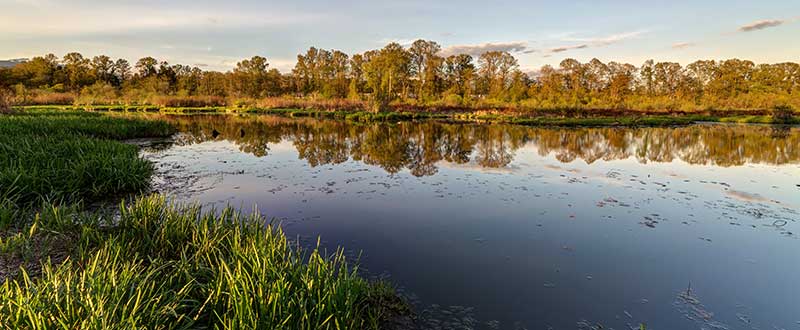 4519 Piper Ave, Burnaby
Enjoy nature in the heart of the city at Burnaby Lake. Walk along the 10 kilometers of trails that surrounds the city's largest lake. It's a leisurely hike, and for most, takes about two hours. People have been known to spot wildlife here, including geese and beavers. Bring lunch and stay a while at one of the picnic areas. Dogs are welcome along the trails, but only if they're leashed.
Click here to see more trails and outdoor spaces Burnaby has to offer.
Off Leash Dog Parks Burnaby
When it comes to off leash dog parks Burnaby has much to offer. Be a responsible dog owner and be sure to follow the unwritten code of conduct. Pick up your dog's poop, stay off your phone and keep a watchful eye on your dog, and of course, don't take your dog if they aren't up-to-date on their vaccinations. Here are a few spots to take your furry friend.
250 Willingdon Avenue
This off leash park has a fenced area just for small dogs that's roughly a third of an acre. Dogs of all shapes and sizes can play in the main two-acre space. This site also has an 1,100-metre off leash trail for dogs at 120 North Willingdon Avenue, with access from Penzance Drive.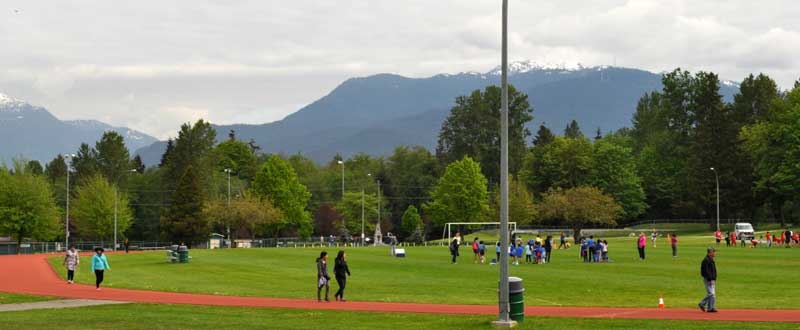 3877 Eton Street
Burnaby Heights Park is about three-quarters of an acre in size. Surrounding the off leash park are a plethora of pedestrian trails, but take note that dogs must be leashed along the trails.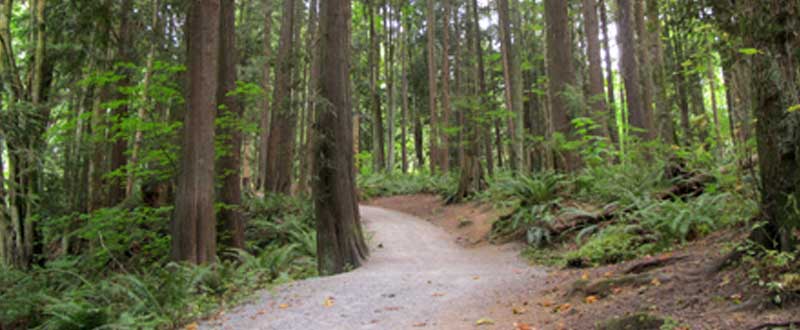 8155 Wedgewood Street
If you're looking for a workout for yourself and your pup, this three-acre dog park is the place to go. It's a bit tucked away, but worth the drive to hike through the forested trails. It's much more than just a fenced area for dogs to run around.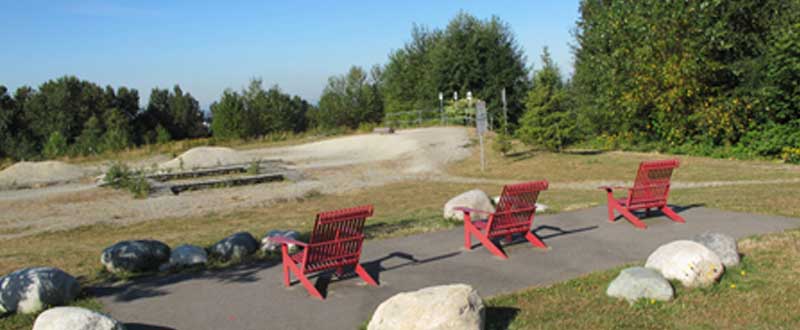 7599 Mission Avenue
You can walk to this dog park from 22nd Avenue SkyTrain station. The almost one-acre enclosure includes a trail. There is a massive dog bone sculpture inside, and lots of logs and rocks for dogs to play on. The only downside to this off leash area is a lack of shade.
7480 Mckay Avenue
Let your furry friend run to their heart's content at this 1.25-acre park. It even has a water fountain with bowls for doggies to drink out of.
7410 Morley Drive
This 1.2-acre park will make you feel like you've escaped the city. It's on the smaller side of the city's dog parks but there are a ton of trails to wind through. Along the 360-metre trails are tall trees and a small creek.
Burnaby has no shortage of swimming pools, but did you know some have free swims? Outdoor pools are open seasonally, from roughly May to September. Kids under three are always free, and for the rest of us, there are free swims and "Loonie" days. Call 604-570-4000 to check free swim schedules.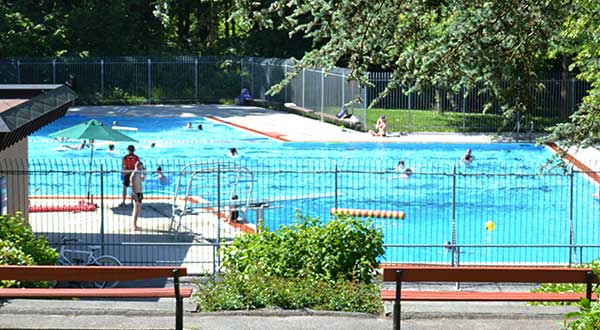 Robert Burnaby Park (Outdoor Pool)
8175 Wedgewood
The scenery is breathtaking at this urban park. In addition to the pool, there are a ton of hiking trails and a stream here, as well as a kids play area and tennis court.
MacPherson Park (Outdoor Pool)
5485 Rumble Street
Take a splash in this six-lane outdoor pool, which has a free wading pool. There's also free parking available at this park, located near the Michael J Fox Theatre.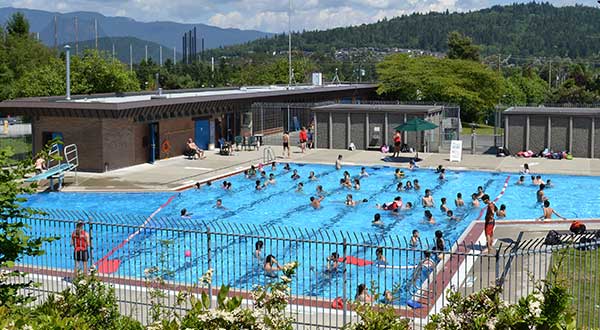 Kensington Park (Outdoor Pool)
700 Hammarskjold Drive
The large Kensington pool has beautiful mountain views. Check out the free wading pool and playground. While you're there, check out the popular pitch and putt, for $13 or less. The site also boasts a running track, ice hockey rink and playing fields.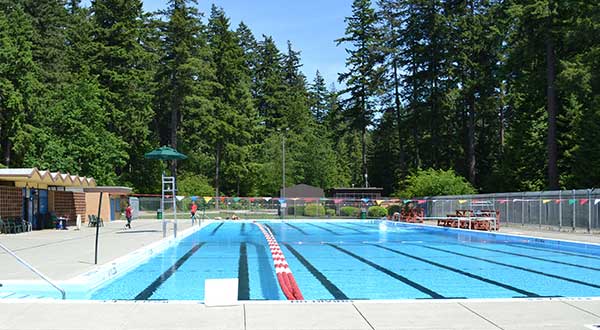 Central Park (Outdoor Pool)
6110 Boundary Road
This is Burnaby's biggest outdoor pool. Located at the beautiful 200-acre Central Park, this site has much more to offer than just swimming. Take a stroll or bike ride through the meandering old-growth forest trails and visit the ducks at one of the two ponds. Or, partake in the variety of other activities on-site, including lawn bowling, pitch and putt and an outdoor fitness circuit. There are also picnic areas, and a playground for the kids.
Burnaby Online Business Directory
Businesses in the Burnaby Postal Code
Check out our Burnaby Online directory to search for all of your favourite businesses, and discover some new ones along the way too. There are so many fantastic businesses located in the Burnaby Postal Code.
Burnaby FAQ's
Q: What is the population of Burnaby?
A: According to the 2016 census, the Burnaby Population is 232,755 people. Making it the 20th biggest city in Canada and the 3rd largest city in British Columbia.
Q: How big is Burnaby?
A: The city of Burnaby is exactly 98.6 square kilometres in size.

Are you looking at how to transfer property title in BC (British Columbia)? Navigating the intricate process of property title transfer can be challenging but worry not! We are here to provide you with step-by-step guidance on how to transfer property title in BC...